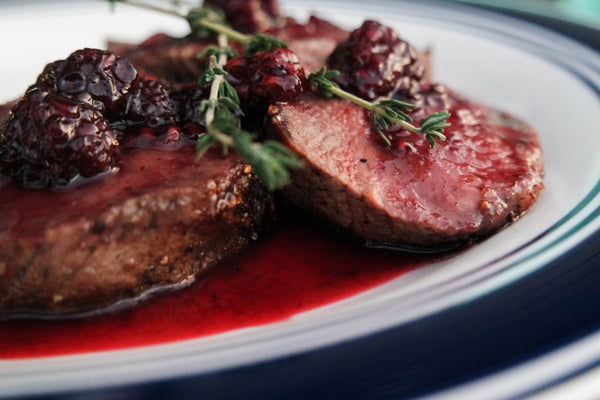 RedBeards Blackberry Jalapeño Glaze – Contributed by Chef Rico
Time for smoked meats. A couple at the same time. Pork and chicken. Fire up the smoker with your favorite light wood. You do not want a heavy smoke for this mouth watering meal. Get your smoker to 275 and be patient. Check your internal temperatures regularly. Use Mexican cola to keep the pork moist and baste it with the glaze as they get closer to being done.
Save some glaze for that final toss after you pull the pork. . . if necessary and because it tastes so good, you may want to make a second batch of glaze. But do so only if you feel you need it.
The chicken for this should be chicken legs and the pork can be a boneless butt. How many you ask. . . that will be up to you. Here is what you need for the glaze:
3 tablespoons Sola Blushing Berries Jam*
2 tablespoons melted butter
2 tablespoons RedBeards Jalapeño Hot Sauce
1 tablespoon golden brown sugar
1/2 cup favorite BBQ Sauce
*Sola has a booth near our RedBeards Hot Sauce booth at the HB Street Fair every Tuesday. . . Fresh Jams Every Week!
Put all the glaze ingredients in a pot, warm and whisk it together, please do NOT reduce.