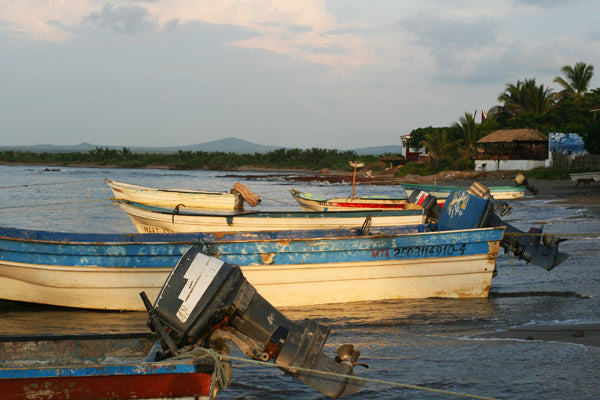 I love to fish, especially Big Game Fish, Tuna, Marlin, Big DoDo's and Wahoo. A group of us would go down to the east cape of Baja every fall for seven days and fish five of those days. It's a beautiful area off the east cape where you head out early in the morning for a long boat ride to chase the tuna. Sometimes, when you're lucky, you turn the corner and there is a striper finning.
We have taken our kids, where we've always practiced "catch and release". They were taught you keep what you eat and release the rest. My son and my daughter AND my wife ALL have caught marlin over 150 pounds, standing up nonetheless. I throw all chairs overboard. Okay, the rule is you fight standing up. . . we can't be tossing chairs overboard (that's just a fish story). Both my kids have caught their marlins, again, landing by themselves by the age of 11. Yes, dad was there coaching and when they were getting their rear ends kicked I always gave them the option to cut the line.
One time we motored up to a dead sperm whale and pulled fish out left and right. In fact, the smallest dorado we caught that day was 35lbs. The water was lit up by hundreds of dorado chasing lures and live bait we were throwing, and of course, the smell! You can imagine what a bloated dead sperm whale smells like. Our skipper had tissues shoved up his nose all day. We were so into the fishing we didn't notice the smell until he said time to go. Then. . .gag.
Never had I seen a school of wahoo until we had this great idea to go in late September to chase the blue marlin. The air temperature was 125 degrees and the water was purple and about 92 degrees. If you opened a beer to take a drink, you ended up handing it to the guy next to you. And if you didn't finish it by the third chug, it was already as warm as the ocean. But, oh my. . . five rods, all black lures and feathers out and you'd land two of the five strikes every time! These speedsters burn drags but they are so much fun to catch. Man, do they taste great! As does dorado, or as most people call them, Mahi-Mahi.
Because our kids were young, at the end of every day of fishing we would always buy
extra bait and stop at the rocks on the way back in for Pargo, Cabrillo, and trigger fish. The kids would fish for another hour and hook up every time they'd cast. The six or seven hours earlier chasing big fish didn't seem to matter any more. They were having a blast on their own. These three kinds of fish we'd get off the rock were great tasting too.
So why the fishing stories? Because at our home, RedBeards was on the table after every fishing adventure and was used in more ways the one. Guacamole, Creme Fresh with RedBeards Hot Sauce and lime and a little garlic. We'd pour bottles of RedBeards Hot Sauce on each of our fish tacos. We would fire up the BBQ and cook the fish and then sit and eat and eat. . . take a short break and then find a way to eat some more. When it tastes this good it's so hard to stop!
The recipes for fish tacos will be on the website soon. Come back and check it out. The guacamole recipe is up on the Recipes page now. Nothing beats a great friends & family get-together talking fish stories and chowing down a meal with RedBeards.